About Us
Adelaide's Prowler Proof Authorised Dealer.
Quality Products, Reliable Service & Workmanship, From Our Family To Yours!
BTH Security pride themselves on providing "Quality Products, Reliable Service & Workmanship, from our family to yours" through custom manufacturing security products and utilising heavy duty materials, whilst continuing to source the latest new release products.
BTH Security Doors and Screens was established in 1995 and was purchased by the Heinze family in November 2004, operating from their Parkers Road property at Gawler Belt. Advertising is predominantly achieved by 'Word of mouth', which complements the Quality and Reliable service offered by Nick & Deb.
Whilst on our business journey of continuous improvement, 2018 has provided opportunities for Nick & Deb to become members of the NSSA – National Security Screen Association. Therefore, being able to positively provide our customers with further peace of mind, quality products and service's. As we strive to abide by the NSSA Rules and Code of Ethics. This association reiterates BTH Security's business ethos held for the past 15 years!
Our journey for continuous improvement also presented BTH Security with a phenomenal Lifestyle change by way of introduction to the Prowler Proof company. This change provides Nick & Deb valuable time to spend on customer relations and further enhancing the Quality Product Control of all items offered by BTH Security Security Doors & Screens.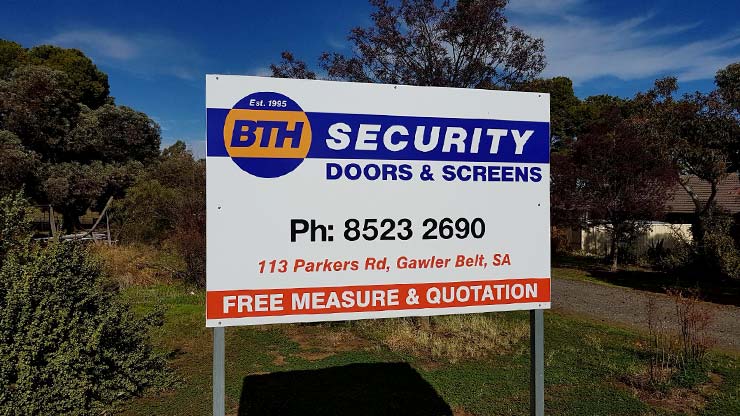 Free Measure & Quote
Book your free measure and quote from Adelaide's Prowler Proof Authorised Dealer.
Contact Us